Benefield tops poll as top active coach in state | Free sharing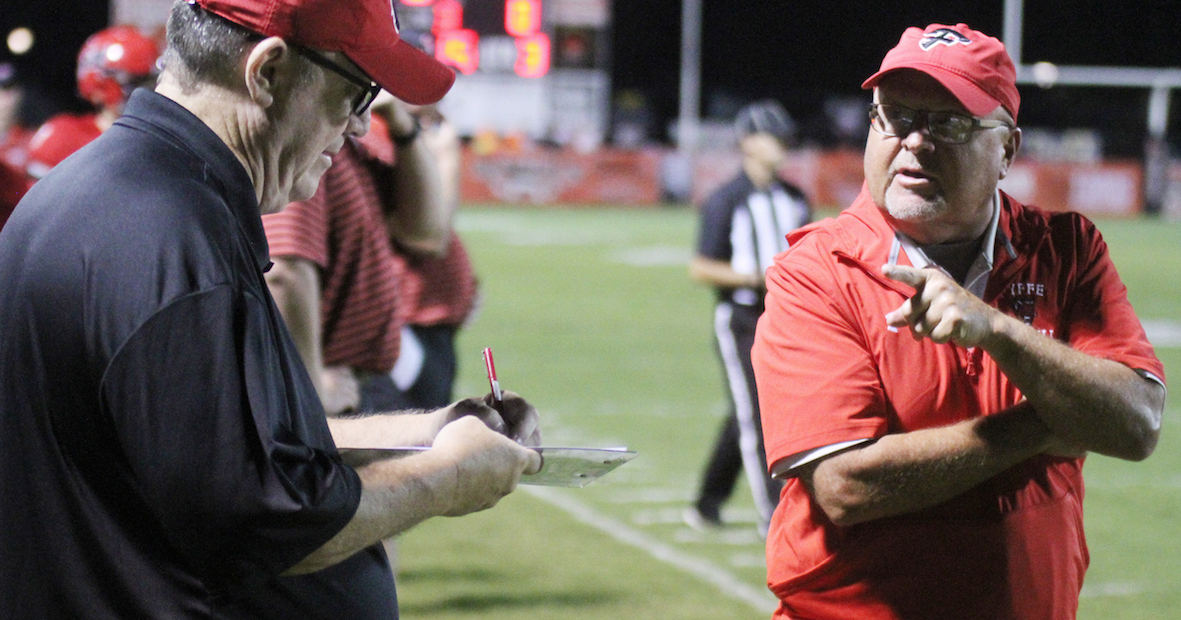 FYFFE — Fyffe's Paul Benefield is entering his 31st season as AHSAA football head coach needing one more win to reach 323, the same number of wins earned by legendary Alabama coach Paul "Bear" Bryant.
Benefield went 45-11 at Sylvania from 1992-96 and has compiled a 277-44 record since taking over at Fyffe, his alma mater, in 1997. He's an incredible 322-55 overall and has never had a losing season.
Fyffe has won 10 or more games for 11 consecutive years, including 15-0 campaigns in 2014, 2016, 2018, 2019 and 2020 that produced state championships.
On Sunday, AL.com revealed Benefield's peers chose him as the state's top active coach. He finished first in an anonymous statewide survey of AL.com high school coaches conducted this summer.
"That deal that happened over the weekend was pretty good," Benefield said. "I feel like it's a bigger accomplishment for me. It's more important to me because it comes from your peers, because they know a bit more about football.
"I voted for Danny Horn. I voted for him. They sent it out to all the coaches, and I don't think they got only about 75 or 80 responses. I don't don't know how many coaches there are in the state.
Benefield received 22% of the vote, followed by Terry Curtis of UMS-Wright in Mobile (19%), Steve Smith of Piedmont (15%), Horn of Central-Clay County (11%) and Mark Freeman of Thompson ( 11%) .
Freeman has nine state championships – three at Thompson, two at Spanish Fort and four at Bessemer Academy, a member of the Alabama Independent School Association. Curtis and Horn both have eight state titles and Smith five, all in Piedmont.
Curtis, who has 336 career wins, coached at Murphy and Shaw in Mobile before taking over UMS-Wright, a private school, in 1999. All of his state crowns are at UMS-Wright.
Horn, who has 332 career wins, won six state championships at Clay County between 1989 and 2008. He has won two more titles since joining Central-Clay in 2018.
"I think that's probably what a lot of coaches said, I know that's what I said, I wouldn't vote for – and I've been around all of those coaches, I've been around every one of them – No. 1, I'm not voting for a guy who spent the majority of his time in private school," Benefield said. "It's not fair ground, flat ground. I'm on flat ground.
"These people who think we are recruiting, I take what I have and what I grow here. We grow our own corn. Once in a while, someone might contribute an ear.
"Just like a guy told me a few weeks ago, he said Fyffe's kids… they're all the same [in DeKalb County]. He said what you train them is the difference.
Fyffe is heading to Piedmont for a fall jamboree on August 19. The Red Devils kick off the season at Geraldine on August 26 at 7 p.m.