Blue skies, beaches and bushwackers: Gulf Shores, where Alabama meets Florida, is a lively getaway | Trip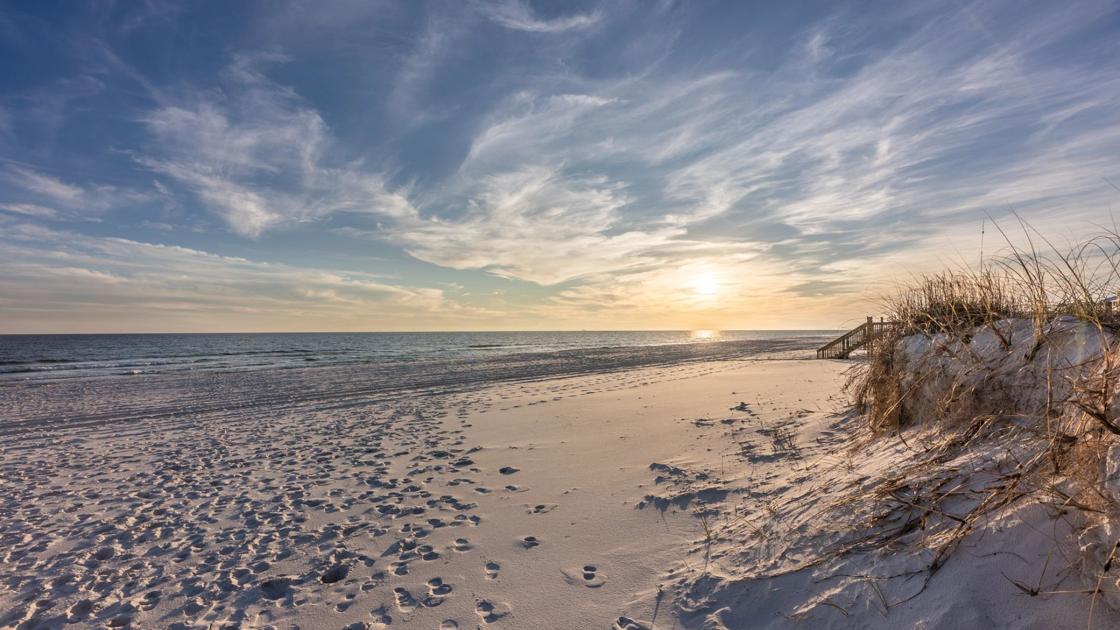 My base in Gulf Shores was the Indigo Hotel. As I took the elevator up to my room, a cowboy with a guitar slung over his shoulder asked me – in the thickest Southern drawl imaginable – if I was coming to town for Flora-Bama.
My distraught expression led to its own expression – of disbelief and horror. Really, he had just spoken to a Martian. I obviously needed to do some research, and I learned this story, which natives know by heart:
In 1964, the Tampary family built a parcel store and small bar on the same stretch of land Florida had so graciously parted with two years earlier. The property has changed hands a few times, but the bar and its reputation for good times have grown and grown. Today, Flora-Bama's five outdoor stages host live music 365 days a year, as well as chili dishes, fishing rodeos and the unique… annual Mullet Toss. Yeah.
He is also well known for The Bushwacker, a potent, five-liquor, 12-ounce frozen cocktail served to thousands of people on demand each year. Drink at your own risk.
The sun and the song are omnipresent on the coasts of the Gulf, as are the culinary specialties of the South. Local grouper and red snapper, Gulf shrimp po'boys (excellent samples at Cosmo's), and of course, barbecue.
I had lunch on coated and delicious pulled pork at a picnic table on the patio of the dog-friendly Woodside Restaurant in Gulf State Park, a place supposed to have one of the most freshwater bodies. closest to the world next to a salt water body. My lunch was served with homemade potato chips and (luckily) in the shade of an old oak tree. But wait, there is a dessert menu, and it offers S'Mores in a Jar. What? I managed three bites of this incredible concoction and they will forever be etched in my taste memory.