Charles Taylor – Alabama Political Profile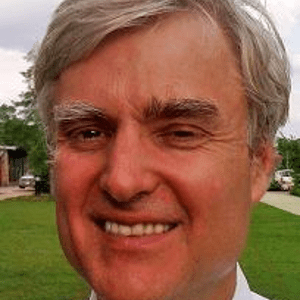 Charles LH Taylor (53) was born on July 20, 1956 in Mobile Infirmary. His parents Buck and Virginia (Hybart) Taylor are from Mobile and Monroeville respectively. His paternal grandfather (WB) was postmaster of Mobile IN THE 1940s AND 50s after his bank closed. Her great-grandfather (RV Taylor) served as mayor of Mobile in 1918, 1922, 1926, and 1936. Her grandmother, Mrs. Marion Hybart, served as the first president of the Women's Student Association at the University of Alabama in the 1920s.
Charles graduated in marketing from Auburn University in 1979. He was vice president of the Marketing Club and chaplain of the Phi Delta Theta fraternity. He graduated with a 3.25 GPA
His sports included Tinymite football as a fullback for Hannon Park. He was known to score on one play, straight down the middle. (#32) In one match, he scored 3 times. Little did he know that a few years later his future wife would be living on Mack Street, 50 yards from the Sage Park end zone where he scored his 3rd touchdown on a 60 yard play.
Later, he played in golf tournaments all over the state. He was known as a good chip and putter. He finished 2nd in 10 and under in 1967 at the Dothan Future Masters, shooting a 42 over 3 days.
In 1973, at age 16, he won the men's club championship at Dauphin Island with a final 77 (34 of nine inside), in gale 30 mph winds all day. The golfer closest to him shot 81.
Taylor has worked in construction as a manufacturer's sales representative for over 25 years. The company Rep. (Buck Taylor Manufacturers Sales) has won numerous sales awards. It was started in 1954 by his father.
Taylor became a born-again Christian on Friday evening, September 22, 1978, at Auburn Student Union during a Campus Crusade meeting. He was invited by his friend Kenny Wells to attend. He later received the baptism of the Holy Spirit by speaking in other tongues at a Saturday morning prayer meeting for men at the New Life Center in Auburn in November 1978 in a meeting room at a resort. apartments.
He was president of the Full Gospel Business Men's Fellowship in Mobile from 1988 to 1990.
He attended New Life Center in Auburn, Lott Road Church, Life Church, Cottage Hill Baptist Church, Word of Life, Dauphin Island Baptist, First Baptist of Mobile, and Cornerstone Assembly of God.
He now attends the church of his presence in Daphne. Taylor has traveled to many countries on every continent on mission trips. He is a member of the Mobile Country Club.
He voted Republican and helped Pat Robertson's campaign and was a pollwatcher for Fob James in 1994.
Taylor was married for nineteen years to former Rhonda Lynn McDuffie of Mobile. After a divorce in 2001, she remarried in 2006 (Rhonda Naylor). She died on March 1, 2007.
Their children are Charles Taylor Jr, Duffie Taylor, William Taylor and Alice Taylor.
He, William and Alice live in the historic village of Malbis in Daphne.
Charles Jr. a Forrester is a resident of Daphne, Duffie will leave with the Peace Corps for Africa this spring.
William attends Troy University and Alice attends Spanish Fort High School where she is a cheerleader.
Charles has a sister Gin McLure in Alexandria, LA, a brother Dr. Buck Taylor III in New Orleans, LA and a sister Ebie Strauss in Houston, TX.