Council to establish Robertsdale school tax credit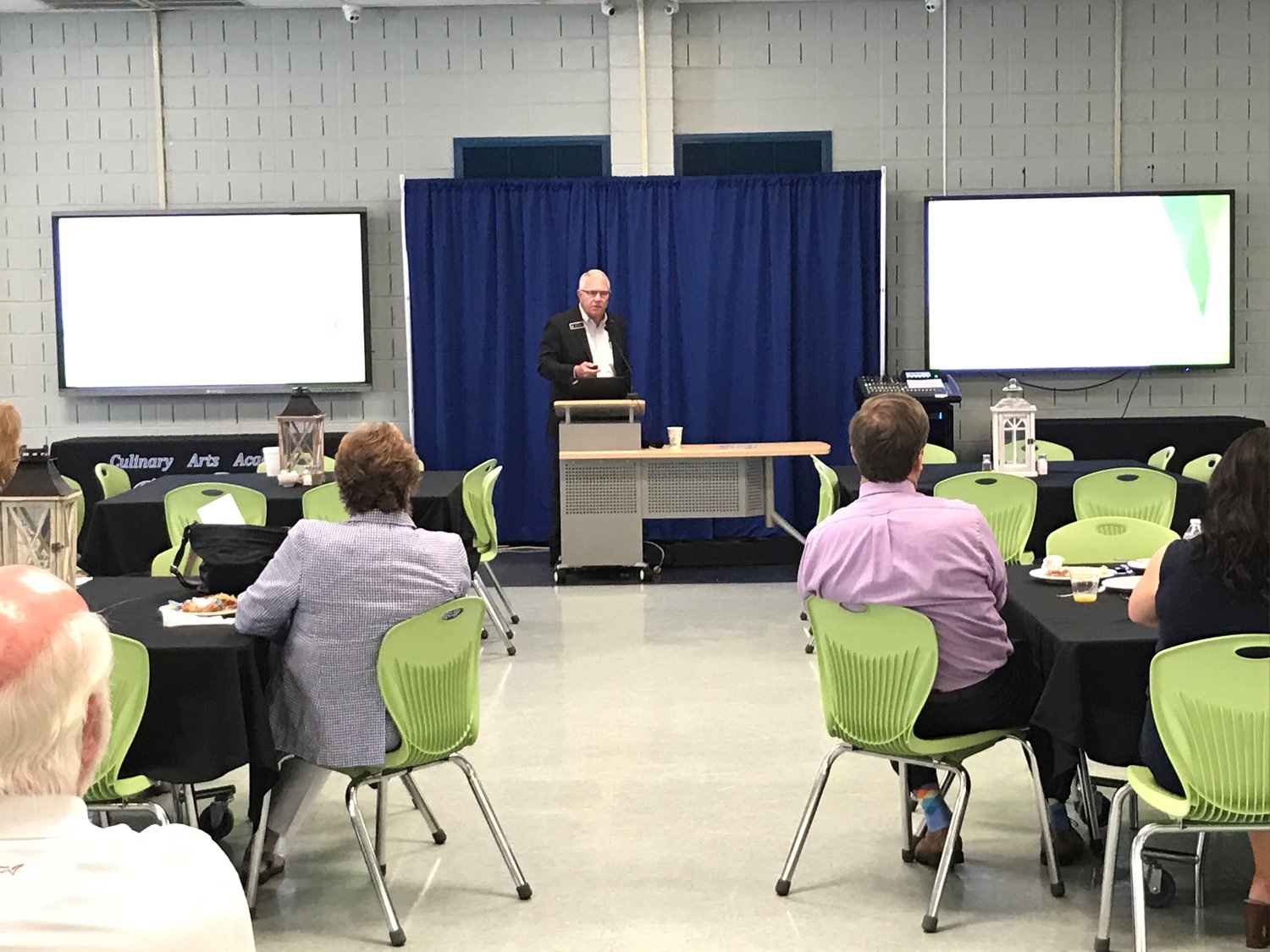 By Guy Busby
ROBERTSDALE – The Baldwin County School Board is due to vote on June 8 to allow Central Baldwin voters to approve a three million property tax for local schools, said Eddie Tyler, superintendent of education.
The council will hold a special meeting in June to hold a referendum for a property tax vote in the district that includes the Robertsdale High School power model. The district includes Robertsdale, Loxley and Silverhill as well as the unincorporated areas in central Baldwin.
Voters in Spain's Fort and Fairhope districts approved three million in property taxes in referendums in 2019.
At a breakfast between representatives of the Baldwin County public school system and local officials on May 21, systems consultant Jonathan Gray said residents and officials at the Baldwin center want their area to be the third district with a similar tax.
"It's probably no surprise that Spanish Fort and Fairhope are stepping out and doing this, but I'm delighted to tell you that the board, at the next meeting, will be reviewing the Robertsdale Power Model Resolutions, including Silverhill and Loxley they are pushing. pass a three million tax vote for their own cities, which will go on the ballot in September, "Gray said.
Under state law, districts in a school system can vote to impose a property tax of up to three mills. The money from this tax would go only to schools in that district. A tax of three million would increase taxes by $ 3 for every $ 10,000 of the property's appraised value, according to reports. The $ 300,000 home tax increase would be $ 90 per year.
John Wilson, financial director of the Baldwin County School System, said the Fairhope tax brings in about $ 2.5 million a year for that district. Spanish Fort's revenues are approximately $ 900,000. Wilson said the Robertsdale tax is expected to generate between $ 800,000 and $ 850,000 per year, if passed.
Gray said the tax money would only be used in downtown Baldwin. A local residents' committee would determine how the money would be spent and this recommendation would have to be approved by the school board.
"It's not a tax that goes to the county," Gray said. "It is not a tax that goes to the school board. It is a tax that is appropriated locally by a locally appointed committee which then goes to the principal and the school board for approval and agreement.
Loxley Mayor Richard Teal said the money will help students in his town and the rest of central Baldwin keep pace with other areas.
"I think that would be a benefit to the whole power model," Teal said. "I want what's best for our kids and we need to use the tool that's best for our kids. This is what I want to do. I think the Baldwin Center sends the message that we want to do what is best for our children, to give them the best chance to compete, nationally, state and county. We want our kids to be able to compete with all the kids in the county, state and country. "
Tyler said residents of other areas in Baldwin County can now see that the tax is helping schools in Spanish Fort and Fairhope.
"I think they wanted to see how it was going to evolve and I think they took their time. They did their research and they asked for advice and we came and gave them advice, "Tyler said.
He said the tax allows schools to add more academic programs and educators. The tax cannot be used for sports programs.
"We will continue to provide these schools with what they need, but this is where citizens and parents want to go beyond what we provide and provide to our schools, our resources and our staff," said Tyler said. "So this is only an improvement for these areas."
COVID plans
Also at the May 21 meeting, Tyler said school officials will not have restrictions on COVID-19 when the new school year begins in August, but that new clean-up programs will continue.
"Unless the board says slow down, we're open next August. Unless the Alabama High School Athletic Association slows us down, we're wide open next August, "Tyler said. "We're going to go back to what we do best. I will probably get rid of the word COVID in my language. Soon I will stop saying it.
He said additional efforts to clean up schools have also helped prevent the spread of other diseases and will continue.
"One thing that won't change is the way we clean our schools," Tyler said. "It was kind of a wake-up call and the way we clean our buses. It just won't change. We will keep our schools clean. We're going to dust the floors and everything, but we're going to continue our cleaning practices in our cafeterias. I know the masks have probably helped with our flu season, but folks, we have blown our way through flu season. I didn't even know if we had one.
He said the school system will continue to offer a virtual school, distance learning, options at all levels for families who don't want their children to be in standard classrooms.
Virtual school attendance peaked at around 7,000 at the height of the pandemic. Enrollment in the program is now about 1,700, or about 7 percent of total enrollment, said Renee Carter, program director.
Between 600 and 700 students are expected to participate in elementary and secondary virtual school programs when the new school year begins in August, Tyler said.