Developers seek changes to new restaurant in Orange Beach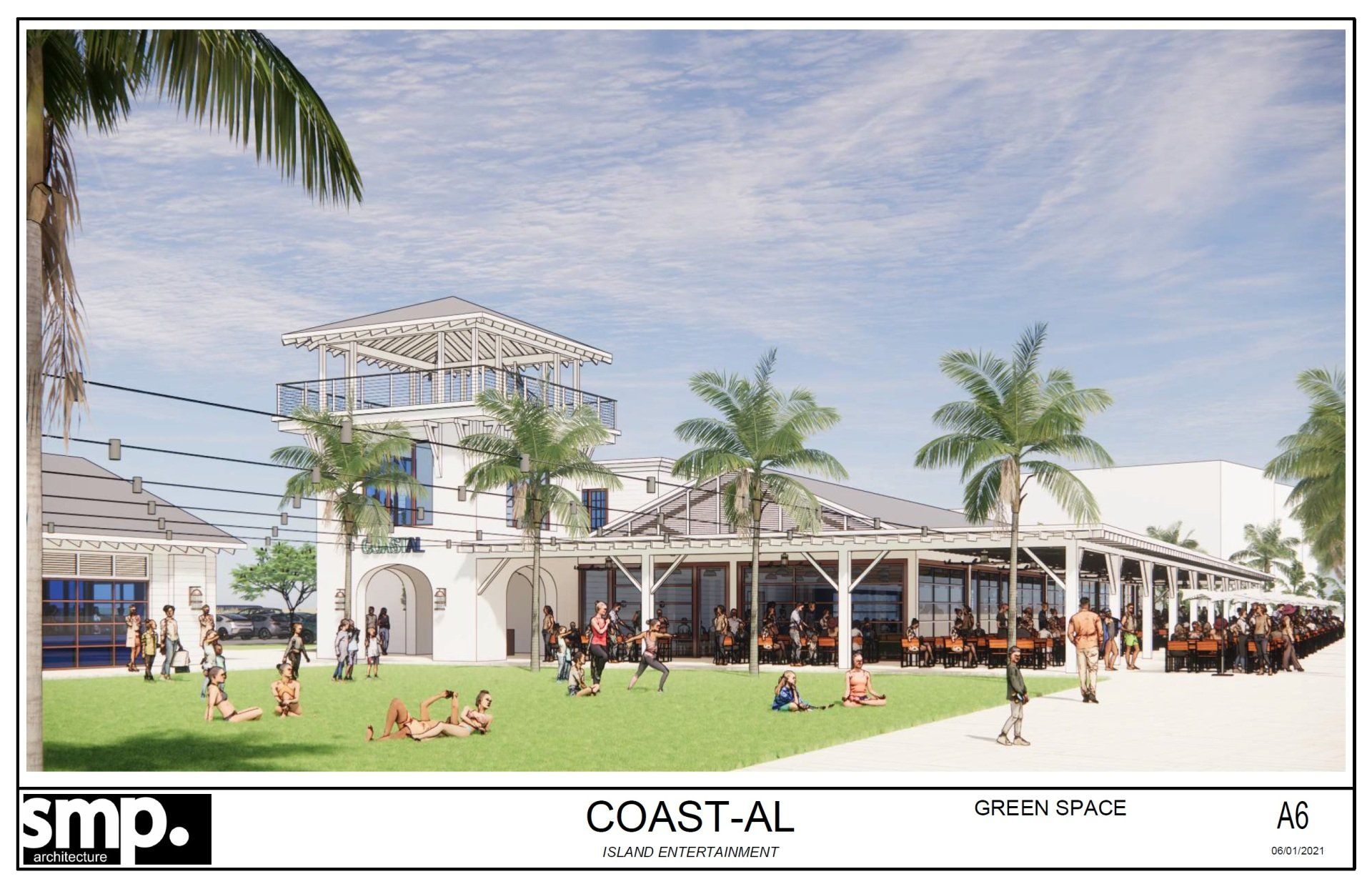 (OBA®) – Orange Beach, AL – The group seeking to develop a beachfront restaurant and gift shop on a plot adjacent to a municipal parking lot intended for residents show up outside Orange Beach City Council on Tuesday October 5 to ask for some changes in his plan.
During the work of the Joint Council and Regular Session on September 21, the Council set a date for a public hearing to discuss the proposed changes to the planned unit development for CoastAL, which is being developed by some of the owners of the Flora Lounge. -Bama and the oyster bar. .

Among the changes sought are:

Increase the footprint of the outdoor bar
Increase the gross floor area of ​​the restaurant
Reduce the setback of the restaurant building to the east
Modification of the front facade of the restaurant building
In December, council voted unanimously to allow the restaurant on the eastern half of the property which is near the city's main intersection of State Route 161 and State Route 182. The city agreed to pay 400 feet of the total 800 feet of gulf frontage.

Mayor Tony Kennon said the city's goal was to own a beachfront property and the part of the city would be used for parking for city residents wishing to visit the beach.
The developers said the project would be similar to the Shunk Gulley Oyster Bar in Santa Rosa, Florida, also owned by some of the same development partners.
During the ordinary session, the council:

OK, a resolution awarding the offer for the dinner show catering services to The Wharf Restaurant Group for $ 42,000.
OK a resolution awarding the offer for Christmas decorations in Winterland for $ 49,950.
OK a resolution authorizing the purchase of a Ford F-150 pickup for the State Bid Fire Department in the amount of $ 38,217.
I accepted a resolution in support of a Baldwin County recycling co-op to "continue to move forward with a feasibility study to determine the effectiveness of a" co-op.
Acceptance of a resolution authorizing the sole source purchase of three submersible pumps from Jim House & Associates for utility service in the amount of $ 124,932.
Acceptance of a resolution authorizing the signing of a right-of-way use agreement for Island Fiber.
During the working session, the council discussed:
A resolution authorizing the implementation of Amendment One to the Sub-Grant Grant Agreement with The Nature Conservancy for the Analysis of Restoration Alternatives and Conservation Management Plan funded by NRDA.
A resolution authorizing the purchase of two pickup trucks for the Department of Coastal Resources via Sourcewell in the amount of $ 73,963. According to city documents, "these Ford F-250 vehicles will replace the two trucks used for night-time beach cleaning for five seasons."