Elaine Gerald Dillon | GulfCoastNewsToday.com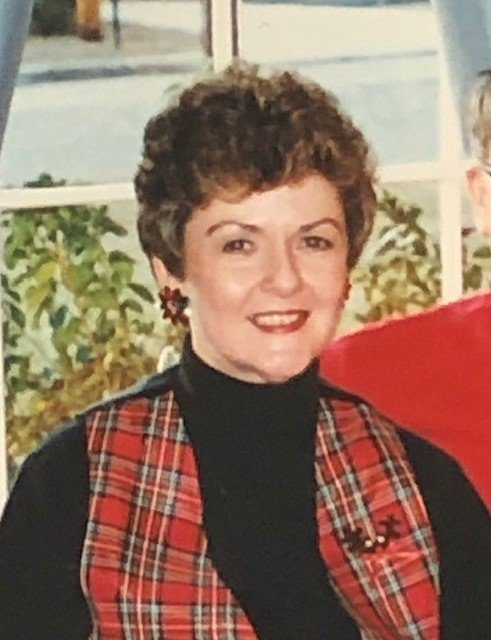 Elaine Gerald Dillon passed away peacefully at South Baldwin Regional Medical Center in Foley, Alabama on November 9, 2021, at the age of 78. She was born on April 23, 1943 to Norman Staples Gerald, Sr. and Mildred Cooper. Gerald in Mobile, Alabama. She attended St. Joseph's Catholic School and graduated in 1961 from Convent of Mercy High School. She met and married Julian Dillon, her husband of 44 years, on June 25, 1977, in Atlanta, Georgia.
Elaine was executive secretary of the Red Cross in Mobile, Alabama, and retired after many years as executive secretary of Munich American Reassurance in Atlanta, Georgia. Upon retirement, she and Julian moved to Foley, Alabama, in 2000. Elaine found countless new friends through her involvement with the Newcomer's Club, Recipe Club and his band Bunko, but her passion was to entertain her. family and friends, especially during the holidays. Her beautiful home was warm and welcoming, her hospitality unmatched, and her delicious meals lovingly prepared. Elaine's love for people was evident to everyone, and she never met a stranger.
Elaine was predeceased by her parents, brother Norman Staples Gerald, Jr., and sister Carolyn Sue Gerald. Survivors include Brother Louis Richard Gerald, II (Marianne) of Daphne, Alabama; sister-in-law Peggy Farmer Gerald of Mobile, Alabama; nieces Ginger Gerald Spry (Stephen) of Dothan, Alabama and Kristi Gerald Rozum of Fairhope, Alabama; nephews Norman Staples (Tripp) Gerald, III (Connie) of Mobile, Alabama and Louis Richard Gerald, III (Mary Ann) of Spanish Fort, Alabama; one great-niece, four great-nephews, two great-great-nephews and several cousins.
Funeral services were held on Saturday, November 13, 2021 at 2 p.m. at the Chapel of Wolfe-Bayview Funeral Home in Foley. The family received friends from 1 p.m. to 2 p.m. on the day of the service. A private funeral will be held at a later date in Mississippi. The family would like to thank Jodee Jarrett of Kindred Hospice and nurse practitioner Lateisha Scott for their compassionate and loving care of Elaine. In lieu of flowers, donations in memory of Elaine can be made to Foley United Methodist Church, the Alzheimer's Association (1 Metroplex Drive, Suite 230, Birmingham, AL 35209) or the charity of your choice.