Florida Gators official visitor preview for the weekend of June 18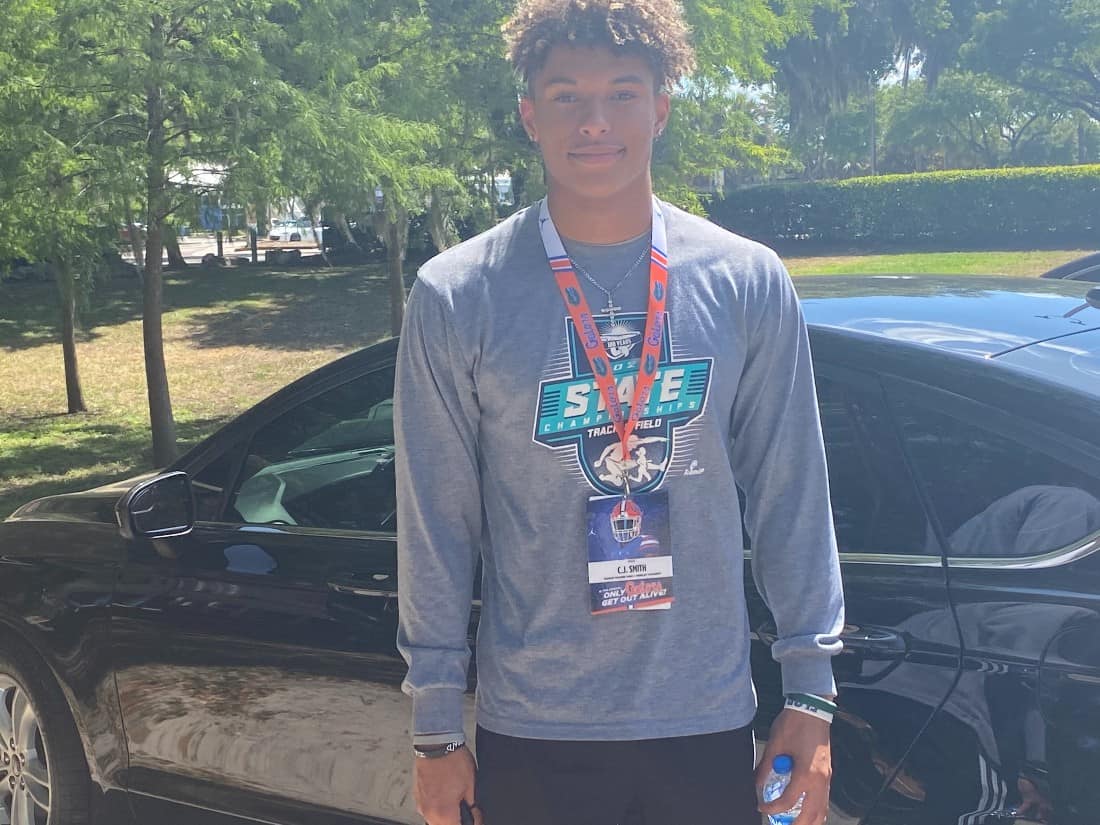 The Florida Gators have already welcomed 24 official visitors this month and this weekend four more prospects will be in town.
While the weekend is lighter for visitors, the importance of the weekend is still great as these four prospects visiting Gainesville are all high priorities for staff.
GatorCountry brings you a preview of this weekend's official visitors arriving in Gainesville on Friday.
Alabama athlete to visit
The Gators have had great success recruiting prospects from Alabama to Gainesville and they hope to continue like this as a linebacker Shemar James will be in Gainesville this weekend. The Mobile, Ala. Prospect is very fond of Christian Robinson and has bonded with Chase Clark as the Gators continue to teach James how he is a perfect fit for the Gators. James loves Alabama and visited Tuscaloosa two weekends ago as the Mobile native wants to make a decision this summer. This weekend is an important one for the Gators, as James' family will want to make sure the coaching staff takes care of the linebacker if he chooses Florida.
Bring the speedster to campus again
Receiver CJ Smith visited Gainesville on June 1stst for the barbecue and will return this weekend after visits to Arkansas and South Carolina. Smith is one of the fastest players on the Gators roster and he's someone the coaches really want because they see him filling a role similar to Trevon Grimes. This weekend, the coaches will show Smith a film on how he will be used, and this visit will go a long way in recruiting Smith.
Kicker comes to town
Kicker Alex McPherson It was thought to be a solid fondness for Florida last year when his brother Evan was at Gainesville, but now it looks like Auburn is the Alabama kicker's favorite. McPherson knows the coaching staff very well, but this weekend it will be about getting McPherson's questions answered and the staff are hoping to get back behind the wheel of their recruiting.
Missouri defensive end to visit
Defensive End DJ Wesolak (6-3, 240, Boonville, MO. High) plans to make his first visit to Gainesville this weekend. Wesolak will be joined by his mother and younger brother as the Gators look to impress the defensive end. Ahead of the visit, Clemson and USC are two much-talked-about teams for the Missouri native, but he has praised the Gators in the past.
Transfer to visit
Texas A&M defensive back transfers Elijah Blades is a name Florida fans know and it will be in town this weekend after leaving Texas A&M. Blades are very familiar with the Florida program after signing up to the Gators.