Gulf Shores and Orange Beach mayors at odds as ALDOT prepares to dedicate new bridge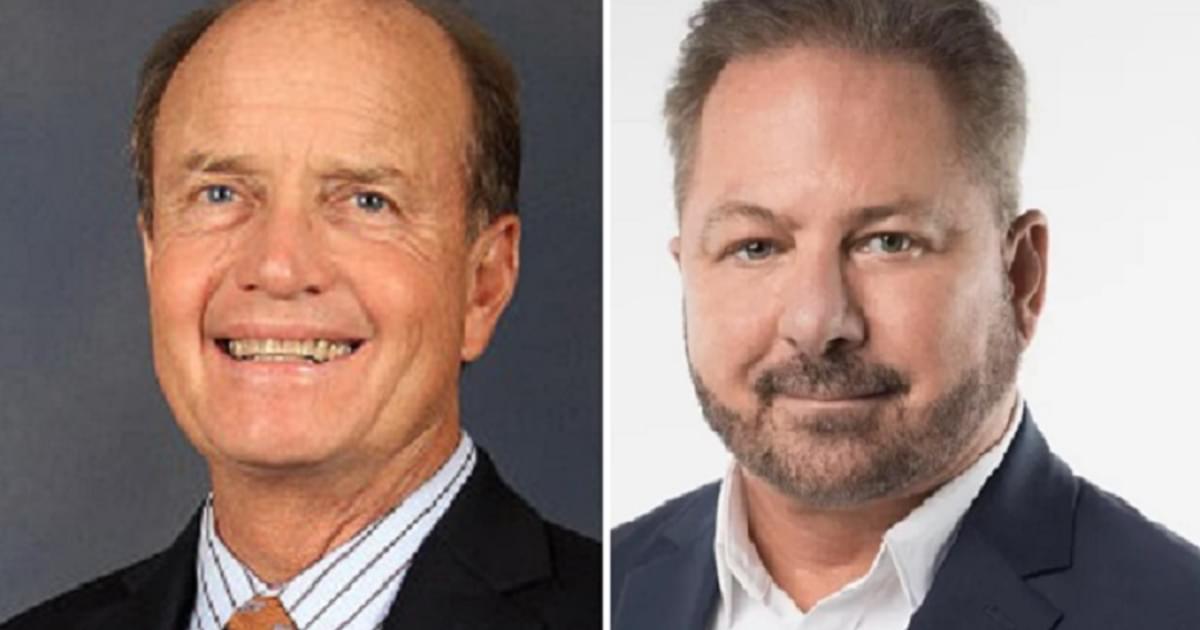 The back-and-forth on a new bridge near Alabama's beaches continues as the Alabama Department of Transportation (ALDOT) prepares to begin construction on the project.
Although there is support for the Intracoastal Waterway Boulevard, which would run from Canal Road to County Road 8 on the Foley Beach Express in Baldwin County, there is also some opposition.
The 75-foot-tall bridge over the Intracoastal Canal would be the third bridge for beachgoers to cross. Currently, the Alabama Highway 59 Bridge and the Foley Beach Express Toll Bridge operate as the main arteries to beaches in Baldwin County.
The company that operates the Foley Beach Express, the Baldwin County Bridge Company (BCBC), opposes the ALDOT project. The company has been offering negotiations for years, trying to convince ALDOT that it can solve traffic problems on its own.
Before ALDOT proceeded with their new deck plans, BCBC proposed improvements and additions to their already existing deck. These improvements included construction of a new span, road alignment, signage improvements, and construction of an expanded plaza with additional lanes for express pass holders. Construction of these improvements would have taken three years from the proposed start date of April 2023. The bridge company also offered free use to all Baldwin County residents, along with the following:
$3,000,000 to ALDOT for improvements at the intersection of Canal Road and the Beach Express;

$10,000,000 to ALDOT to be used for road and infrastructure projects to be funded at Gulf Shores' discretion;

$10,000,000 to Orange Beach for projects funded at Orange Beach's discretion; and

$50,000,000 to Orange Beach to be paid at the rate of $1,000,000 per year over the 50 year term of the agreement.
At the end of the 50-year term of the rejected proposal, the BCBC would have transferred the bridge to ALDOT. BCBC said the proposed improvements would have saved ratepayers more than $100 million in construction and more than $50 million in maintenance costs.
However, ALDOT rejected the proposal and moved forward with plans for the new bridge at no cost. The BCBC has since taken legal action against ALDOT and ALDOT's director, John Cooper.
ALDOT responded to the lawsuit saying the new bridge would play a vital role in reducing traffic problems. Cooper said the department had tried to negotiate with the bridge company for years without success.
Gulf Shores public information officer Grant Brown said a plan for a new bridge is in place that will benefit drivers and beachgoers.
"After years of study and politics and everything, ALDOT decided to build an additional bridge, which we are excited about," Brown said.
However, Orange Beach Mayor Tony Kennon voiced his opposition to the new bridge.
"I'm kind of flabbergasted by this because I don't know who's supporting him," Kennon said on Mobile Radio's "The Jeff Poor Show" on Monday. "It doesn't help our traffic situation at all, and I think it makes it worse."
Kennon called for a debate with Gulf Shores Mayor Robert Craft on the issue. However, Craft told 1819 News he was not interested in going back and forth on an issue over which he had no control.
"I'm not interested in having a debate about a project that's already been approved and ready to go," Craft explained.
Craft said he supports the new bridge because the Highway 59 bridge received an "F" rating due to the number of vehicles using the bridge.
"Three times we've published a study of the origin and destination of people leaving the Foley Beach Express, bypassing the toll, coming to Gulf Shores, crossing our free bridge, then returning to Orange Beach," Craft said. "The Highway 59 Bridge is an 'F' rated bridge. It's carrying about 10,000 cars over its designed capacity. We're congested. We can't get in and out of Gulf Shores."
Craft said the free bridge is over capacity due to people trying to avoid the toll bridge, so adding lanes to a toll bridge would not solve the problem. He added that emergency services are also suffering from traffic jams, and when a hurricane evacuation plan is in place, it takes too long to get out of Gulf Shores.
"It's a congestion-based bridge problem, and it's pretty common for people to have a toll avoidance strategy," Craft added.
However, Kennon said one problem he sees with building a new bridge is that Orange Beach would have to deal with intersections and surrounding roads once the bridge is complete. He said there was no way to access the bridge without major road construction and he did not believe a new bridge was needed. He thinks government officials are taking over the project simply because they don't like the company running it.
"In the absence of logic and reason, there's usually a selfish agenda or selfish ideology, and that's the assumption I have to make at this point," Kennon added. "…I don't necessarily like tolls, I don't necessarily hate tolls, but all I know is that this toll bridge has been there for 23 years, and when it was built there is 23 or whatever everyone was jumping up and down in joy to pay a toll because we had no way out of Orange Beach or Orange Beach So coming back now and having that personal animosity , and I guess that's what's going on, to a toll company, insofar as it cuts our noses despite our faces, makes absolutely no sense to me."
Kennon said the new deck plan is overkill and will put BCBC in a tough financial spot.
"It really gives me chills if they're willing to put somebody out of business," Kennon added.
Craft thinks Kennon is fighting to improve the toll bridge instead of building a new bridge, because Orange Beach gets some of the funds from paid tolls.
"I'm not party to that," Craft said. "Tony [Kennon] is more so than me because they win part of the toll bridge, and I think he fears it will be a financial blow to them."
Kennon denied that the toll bridge funds were enough to make a difference.
"The amount of money we get from this bridge is miniscule compared to our budget," Kennon said.
Kennon added that he was seeing inaccurate information from other officials and wanted it to stop.
"I keep calling them, but they ignore me," Kennon said on the radio. "But when I see government agencies and other cities putting out press releases that are absolutely fake, then I have to think something bad is going on here, and maybe I should shut up, but I can't. not do that."
To contact the author of this story or to comment, email [email protected]
Don't miss! Subscribe to our newsletter and receive our top stories every morning of the week.