It makes sense to keep interest rates reasonable | Editorials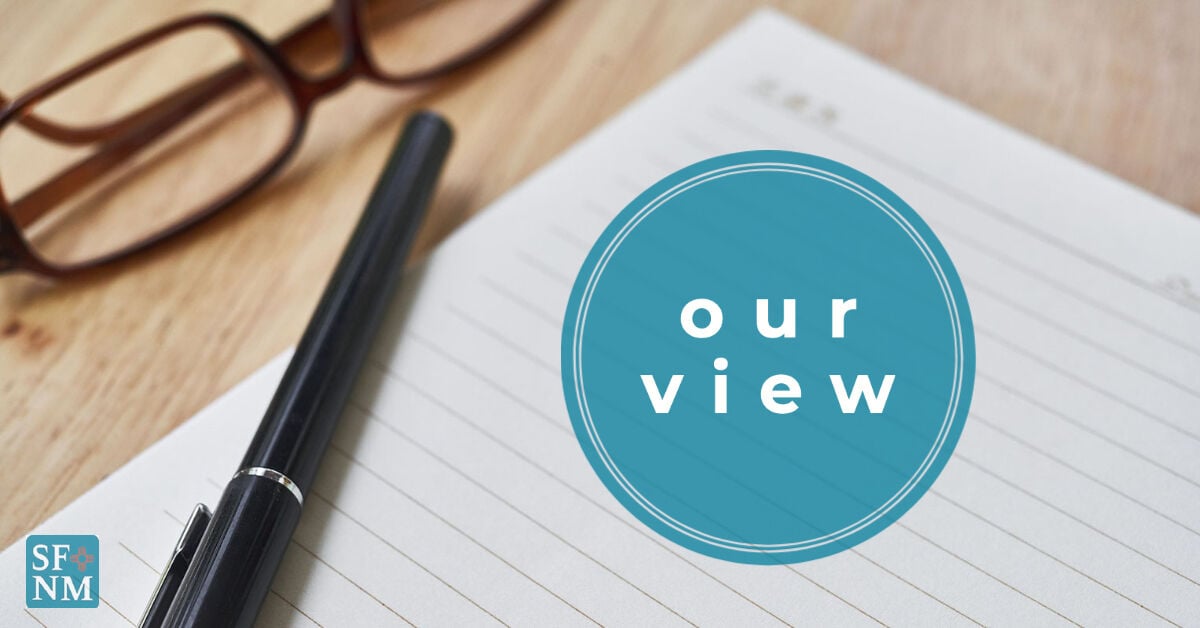 Changing bad habits from the past is rarely easy. That's why seeing legislation capping annual interest rates for small loans rolled out of the New Mexico Senate this week is encouraging.
Legislation to end predatory lending has never gone so far.
With Senate Bill 66 now in the House of Representatives, there's a good chance New Mexicans who need a quick loan between paychecks won't be stuck with ridiculously low interest rates. high which make it difficult to repay the principle.
Rates are still high – the law caps interest at around 36%, up from 175% currently allowed. A number of states and the District of Columbia cap interest rates at around 36% – New Mexico won't be the only one setting limits if the bill is enacted.
What this legislation does is important – people who are already broke and need cash quickly can pay off their loans without accumulating high interest and fees on top of the original amount. Such loans, while providing quick cash, can bog more and more individuals in debt.
Yet people of goodwill disagree on whether lowering the interest rate is the right thing to do, as a two-hour Senate debate demonstrated earlier this week.
Some senators believe that higher interest rates are the only way lenders can stay in the market – and that lowering rates, even to 36%, will prevent access to cash for those in need.
They did not convince the majority, the legislation having been adopted Tuesday by 25 votes to 14 and transferred to the House of Representatives. The governor approved the measure.
Senator William Soules, D-Las Cruces, a sponsor of the legislation, was absolutely right about the practice when he said: "Predatory loans hurt families and push people into poverty. They attack marginalized people and weaken the foundations of strong communities and economies on which they are built.
The concern over legislation making it more difficult for people who need small loans to get over them is understandable but exaggerated. Lenders can earn money by charging 36% interest.
Already, the Military Loan Act limits the annual loan percentage rate to no more than 36% for members of the military. This includes the costs associated with the loan, such as fees. These protections are important to other vulnerable consumers, and 36% provide a decent profit.
Lowering the rate to 36% took time – the 175% figure was approved by Gov. Susana Martinez and signed in 2017. It was a step forward and remains much better than states like Texas, where rates interest on small loans can also be high. up to 600 percent.
Beyond limiting predatory lending, New Mexico needs to do more to encourage financing of small personal loans from sources other than a storefront in a mall. Small loans could come from credit unions and community banks, with more reasonable fees, faster interest rates and faster turnaround times. People who need quick cash can't wait days or weeks for approval.
Employers can set up the Earned Wage Access program or other apps that allow workers to access payment as they earn it, rather than waiting for the next paycheck or visiting a lender online. showcase. Establish savings programs, again through work, so employees can participate. So, saving money for rainy days becomes a habit. Of course, low-paid workers can save more if they earn more, but that is up for another day.
For now, the Senate has done the right thing by passing legislation that protects vulnerable people from predatory lenders. We look forward to its approval in the House and Governor Michelle Lujan Grisham signs the enactment of this bill.