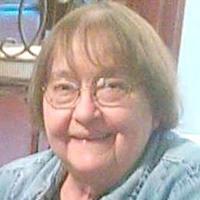 Lenore J. Johnson from Ponchatoula, passed away in Ponchatoula on Tuesday, November 30, 2021 at the age of 90.
She was born on November 14, 1931 in Dallas, Texas, and became a resident of Louisiana in 1950 when she moved to Louisiana to study at university.
Class valedictorian at North Dallas High School in January 1949, she attended Newcomb College (Tulane) on a full scholarship and received her Bachelor of Arts in 1953. Upon completion of her postgraduate work in library science At the University of Southeast Louisiana in 1980, she was hired by the Tangipahoa Parish Library, where she was employed for 36 years until her retirement in 2016 at the age of 85. Administration. Its last 20 years have been devoted to the development of the local history and genealogy department. In addition, she was instrumental in creating the statewide summer reading program.
She was an active member of her beloved All Saints Episcopal Church, Ponchatoula since 1976, serving in the sacristy and also as a lay Eucharistic minister.
Lenore is survived by her four children: Susan L. Johnson of Orange Beach, Alabama, Mary-Martha Biessenberger (Shawn) of Memphis, Tennessee, Elizabeth Bergeron (Gary) of Baton Rouge and Jane Johnson (James Dunne) of Ponchatoula, who were his dedicated caregivers during the last years of his life; her four grandchildren: Leila Marten Traina (Louis) of Memphis; Zachary Stolz and Alex Stolz, both of Orange Beach, and Gracie Bergeron of Baton Rouge, along with her five great-grandchildren: Saul, Sylvie and Santino Traina of Memphis; Aleigh and Kayden Stolz of Orange Beach.
She was predeceased by her 54-year-old husband, James Dalton Johnson, Jr .; his parents, Thomas Nathaniel Johnson & Ruth Dollahite Johnson Prater & his brother Thomas Carl Johnson.
Family and friends are invited to his Memorial Eucharistic Service which will be held at All Saints Episcopal Church, 250 W Hickory St, Ponchatoula, LA at 11:00 am on Saturday, December 11, with Reverend G. Nelson Tennison as officiant. In lieu of flowers, donations can be made to your favorite public library or All Saints Episcopal Church, 250 W. Hickory St., Ponchatoula, LA 70454. To view and sign the family guestbook, please visit www . harrymckneely.com