March 9 obituaries | Pontotoc's Progress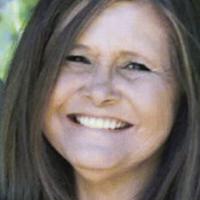 Border, peak, teddy bear logo
"And we cried that such a beautiful one had such a short life"
Harper Kay Prentiss McLean, 15 months, was taken to heaven on Wednesday February 23, 2022.
The funeral services cherishing Harper's life were held Thursday, March 3 at Grace Pointe Church with Bro. Mark Bowers officiating. Interment followed at Wallerville Cemetery in Union County. Arrangements were provided by New Albany Funeral & Cremation Care.
Harper was born on November 2, 2020 in New Albany and is the daughter of Hunter and Selena Daniel McLean. Her life was full of love, laughter, curiosity and learning. He was a ball of energy who loved the outdoors, eating Cheetos, playing with his siblings, and never leaving his favorite blanket.
Harper lived every minute of her brief time with us to the fullest. Her laughing eyes, infectious smile and sweet, gentle spirit will never be forgotten.
In addition to his parents, memories will continue to be shared by a sister, Paisley Daniel, three brothers, Harlow and Harbor McLean and Acyson Daniel, grandparents, Richard and Mary Putt of Saltillo, John D. McLean of Ripley, a host of aunts, uncles, cousins ​​and a special turtle, "Franklin".
The staff at New Albany Funeral & Cremation Care invites you to share words of comfort with the McLean family at nafuneralsandcremations.com
Cecelia Anne (Davis) Orman, 74, died March 1, 2022 in Millington, TN after a short battle with cancer. Prior to her retirement in 2015, she was a nurse at Baptist Memorial Hospital in Memphis, TN. Cecelia graduated in 1965 from Pontotoc High School. She is predeceased by her parents Ray and Virginia Davis of Pontotoc, MS. She is survived by her daughter Michelle (Floyd Jr.) Arbuckle of Cleveland, MS, her grandchildren Casey Arbuckle of Jackson, MS and Chantz Arbuckle of Cleveland, MS, and her brother, Steve (Sheryl) Davis of Frisco, TX . She is also survived by the Laxton family, her loving partner Ronnie Laxton, her daughters Xan (Johnny) Landsittel, Christe Starnes, Maret (Don) Graham and her grandchildren, Jenna and Gavin Landsittel, Dustin Marbry, Josh and Christian Starnes , Zachary Holley, and Hagan Holder and great-grandchildren; his aunt, Wanda Davis of Pontotoc, MS as well as several nieces, nephews, cousins ​​and dear friends. Her family and friends will fondly remember her joie de vivre. A funeral service will be held at a later date.
Robbie Miller, 61, died March 5, 2022 at his home. She was a church-going woman and had worked in several restaurants.
She is survived by her sons, Phillip Timbs (Nancy) of Pontotoc and Billy Timbs of Colorado Springs, CO; his grandchildren, Billy Timbs, Jr., Cameron Lastat Price, Wyatt Allen Price and Michael Joseph Gallagher; brothers, Gene Jones, Bobby Jones and Jimmy Jones.
She was predeceased by her husband, George Miller; parents, Dorsey and Inez Jones; and his sister, Frances Oxley.
Services will be held Saturday, March 12 at 2 p.m. at the Tutor Memorial Funeral Home in Pontotoc with Bro. Jimmy Jones officiating. Interment will follow at Ingomar Cemetery. Tutor Memorial Funeral Home of Pontotoc is in charge of the arrangements.
The visits will take place on Saturday March 12 from 12 p.m. until office time.
Betty McLaughlin Presley, left this life on March 1, 2022 from Sanctuary Hospice House. Betty was born on August 6, 1956 in Memphis Tennessee as Betty Lou Bright. She moved to Pontotoc, Mississippi with her husband's family after marrying when she was 16, where she would live and raise three children for nearly thirty years. While in Pontotoc, Betty held a variety of jobs including the shirt factory in Ecru, Klassic Furniture, and Action Lane Industries. Betty was an accomplished seamstress, making many of her daughters' best dresses for church and pageants and even their wedding dresses. Betty had a wonderful year 2000-2001 during which her main occupation was caring for her first grandchild while her parents worked. Betty used this time to go back to school and earn her ICC Associate's degree in Information Technology. After graduating from an associate's degree, Betty began a career with Swift Transportation in New Albany, MS, then transferred to the Memphis, Tennessee office, which brought her back to her hometown. Betty married Ronald Presley (from Birmingham, AL), a colleague of Swift's in 2004, and they resided in Memphis until 2019, when they fulfilled Betty's dream of retiring to the beach when they bought a condominium in Gulf Shores, Alabama and moved there to spend the rest of their lives.
Betty grew up at Temple Baptist Church, Memphis, TN, and as an adult served at Shady Grove Baptist Church, Pontotoc, MS, and Grimes United Methodist Church of Memphis, TN, and finally Gulf Shores United Methodist Church.
After two blessed years living her dream of living at the beach, Betty succumbed to a brief terminal illness.
Betty is survived by her husband, Ronald Presley, of Gulf Shores, AL, three children, Melissa McLaughlin Harrison (Jason) of Tupelo, MS, Marty "Lynn" McLaughlin, Jr. of Pontotoc and Penny McLaughlin Logan (Will) of Pontotoc . Betty's pride and joy were her five grandchildren, Kellen Harrison (Wellesley, MA), Erin Harrison (Manhattan, NY), Kara Morrisson, John Thomas McLaughlin and Kallie Logan, all of Pontotoc, and they adored her in return with all their hearts.
Betty is also survived by four siblings, Carl Bright (Shirley) of Memphis, TN, Mavis Morton (Atoka, TN), Timothy O'Donnell (Carrie) of Mokena, IL and Billy Rodenbach of Fulton, Missouri.
Betty is predeceased by her parents, William Bright (Joyce) of Eupora, MS and Evelyn Bright Rodenbach of Birmingham, AL, and her maternal grandparents who raised her from childhood, whom she called " Mama", Velma "Dell" Burks Gravette and "Poppy" Walter "Henry" Burks of Memphis, Tennessee and Cullman, Alabama.
Services celebrating her life will be held at 1 p.m. on Saturday, March 12, 2022 from the Sadie Holland Memorial Chapel at Holland Funeral Directors-Tupelo. The family will receive friends from the time of the noon service and after the service at the funeral home. Reverend Ryan Moorman of West Heights Pontotoc Baptist Church, MS will officiate. Interment will take place at the Alabama Veterans Memorial Garden at Spanish Fort at a later date. For those unable to attend, the service can be viewed at www.hollandfuneraldirectors.com/Livestreaming at 1 p.m. Saturday and will be archived thereafter. Memoirs can be made at St. Jude Children's Research Hospital, 262 Danny Thomas Way, Memphis, TN, 38105
Patricia Ann Stewart, 65, died March 3, 2022 at NMMC-Tupelo, MS. Ann was a lifelong Baptist and a member of Longview Baptist Church. She worked at Westwood Industries for 19 years, as well as Tupelo Buffalo Park and Zoo and Avonlea, where she made many lifelong friends. She loved spending time with her boys, grandchildren, family and her puppy Gracie.
She is survived by her children, Chris Stewart (Tiffany) and BJ Stewart (Lacey); sisters, Pennie Putt, Lucille McHann, Beth Johnson (Eddie) and Donna King; brother, Billy McHann (Debra); grandchildren, Jeffrey Kimble (Keely), Andrew Kimble, Abby Stewart, Emeri Roberts, Witni Roberts, Wryli Roberts and Lane Stewart; and great-grandchild, Reedy Kimble.
She was predeceased by her husband, Ricky Stewart; parents, Harold and Freddie McHann; brothers, Porter Sample, Fred and John McHann, and Gene Putt; and his sister, Louise McHann.
Services will be held Saturday, March 5, 2022 at 11 a.m. at the Tutor Memorial Funeral Home in Pontotoc with Bro. Jimmy Russell officiating. Interment will follow at Emmanuel Cemetery. Tutor Memorial Funeral Home of Pontotoc is in charge of the arrangements.
Porters: Reagan and Ryan Roberts, Jeremy Kidd, Chris Vandiver, James Wilson, Glenn Foster and Andrew Johnson. Honorary bearers: Adam and Ricky Putt.
Barbara Jean Walls, 60, died Friday, February 25, 2022, at North MS Medical Center after a brief illness. She was born on August 7, 1961 in Florida to Joseph and Joyce Webber.
She worked for Sprint Mart as a cashier and worked as a waitress for many years. She was of the Catholic faith. She loved all things Harley Davidson and loved saving dogs.
Funeral services were held Wednesday at Lee Memorial Park with Father Tim Murphy officiating. Lee Memorial Funeral Home made the arrangements.
She is survived by her daughter, Tiffany Butler (Rodney Thompson) of Saltillo; one brother, Bobby Butler (Margaret) of Memphis; two grandchildren, Austin Willingham (Amanda) and Brayden Thompson; three great-grandchildren, Andre, Anthony and Arie Willingham; a godson, Iassic Bean of New York.
She was predeceased by her parents.
Shirley Irby Mann, 57, died March 6, 2022 at NMMC-Hospice, Tupelo, MS. Shirley was born on November 27, 1964 to Edward and Wanda Irby. She was a woman with a big heart who loved her grandchildren, her family, her friends and her many animals. She was a nurse for 28 years and will be greatly missed by all.
She is survived by her husband, Billy Mann, Pontotoc; his daughter, Jazmin Poe (Cody); grandchildren, Niecey, Bo Luke and Tuff Lane Poe, Pontotoc; son, Savoy Bailey, Fayetteville, AR; father, Edward Irby, Pontotoc; sister, Bonnie Cummings, Shannon; and several nieces and nephews.
She was predeceased by her mother, Wanda Irby; and her sisters, Terri Irby and Tammi Sorgee.
His services will be Thursday, March 10, 2022 at 1 p.m. at the Tutor Memorial Funeral Home in Pontotoc with Bro. Jeff Blackwelder officiating. Interment will follow at Pleasant Grove Cemetery. Tutor Memorial Funeral Home of Pontotoc is in charge of the arrangements.
The bearers will be Lee Irby, Brad Cummings, Matt Cummings, Cody Brock, Cody Poe and Savoy Bailey.
Visitation will take place on Wednesday March 17 from 5 to 8 p.m. and Thursday March 10 from 11 a.m. until office time.