Pike Road Mudbug Event probably the biggest ever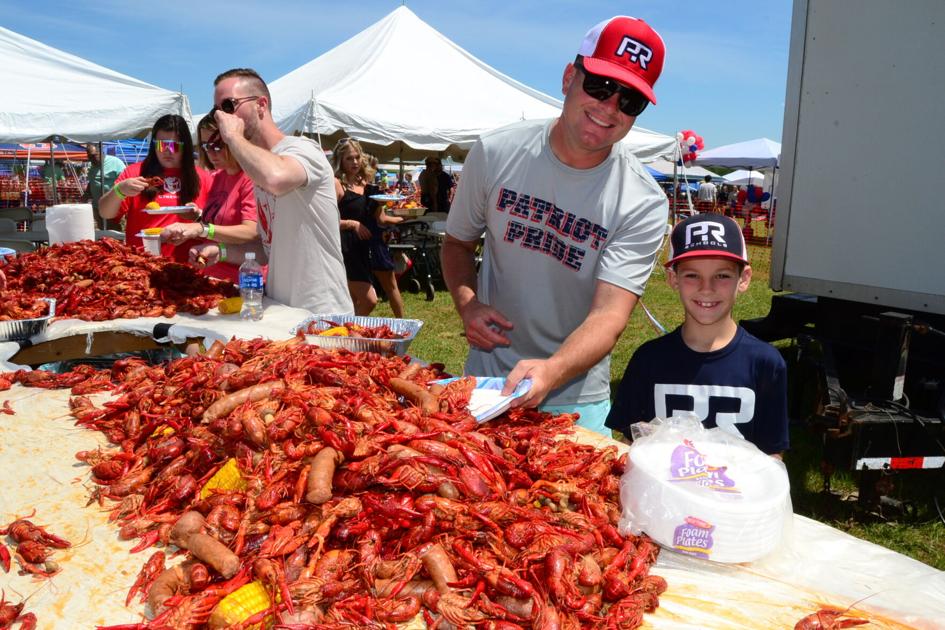 Any manufacturing company considering a new product should be as happy as it gets when it has gone from producing 200 units of a certain product to producing 5,000 units of that same item. The company has managed to meet the demand. I may be trying to compare apples and oranges, but the numbers don't lie. In 2012, the Pike Road Patriot Fund hosted its Crawfish Boil, primarily a family event to raise funds for Pike Road schools. The group started cooking 200 pounds of crayfish for the event, and they handled the cooking duties on their own.
Word started to spread and the popularity of the event grew until the Fund could not handle the preparation of the crayfish on their own. That's when they turned to Dauphin Island Mudbugs of Mobile. At last Saturday's event, Dauphin Island provided 5,000 pounds of mud bugs, and they were eagerly eaten by the hundreds of people who attended the event at Century Church grounds on Marler Road. Many attendees pitched a tent on the church grounds the night before, and if you didn't know better, you would have thought you were watching the most beautiful tailgate party in Alabama or Auburn. Going from 200 pounds of crayfish to 5,000 pounds is amazing, and it says a lot about the dedication of the Pike Road community. To date, the Pike Road Patriot Fund has donated over $ 63,000 to various Pike Road schools programs and facilities, including arts and athletics programs.
Dauphin Island Mudbugs is located at 1870 Dauphin Island Parkway, and can be reached at 251 479-0123 or 251 471-BUGS. One last observation … The novices gorged themselves very early on and became uncomfortable. The professional mud eaters paced back and forth, took a break after the morning meal, then hit him again around 4:00 p.m.! None of this would have been possible without the tireless support of the Pike Road community and its volunteers and sponsors. Patriot level sponsors included Zach Knight / State Farm, Pike Road Signs and Graphics, Wind Creek Casino and Lamar Advertising, as well as many other commercial sponsors.