Prattville Suffers Another Unlucky Loss in Alex Wilcox Tournament | Sports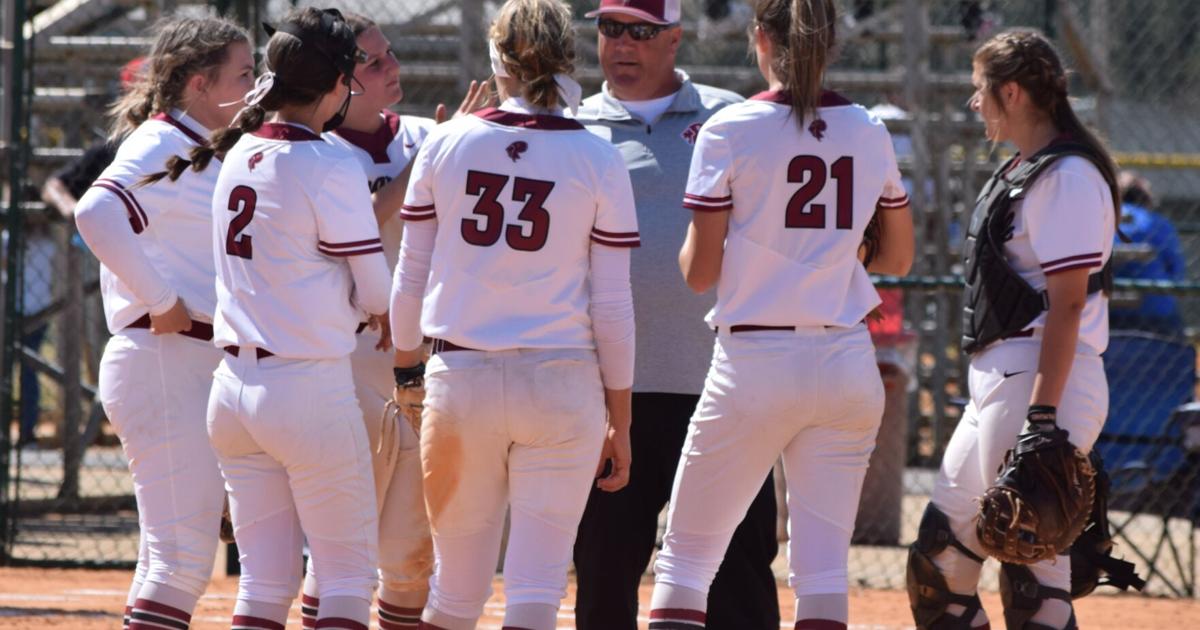 It's a recurring theme, observed Prattville High softball coach Brian Pittman, and he tries to be patient while waiting for his team's offense to arrive.
The freshman coach saw it again in the opening round of the FCA Alex Wilcox Memorial Softball Tournament at Lagoon Park on Friday afternoon. For the fifth time this season, Prattville scored just one point. For the fourth time, it wasn't enough.
Kylie Jarman's pitch blanked Saraland for four innings and Jarman's RBI single drove in the Lions' lone run, but it didn't hold up as a fielding error, a base hit and a pair of mental errors from the Lions allowed Saraland to score three points. in the fifth for a 3-1 victory.
"We've been like this all year offensively, not as good as we can get," Pittman said. "We just rock on stuff to get ourselves out. That game, we should have been able to get more than one point. We only allowed four hits and only two of them left the infield. It's not fair to our pitchers. They do a great job. Overall defensively we are good but you get a bad situation and it can cost you the game and that's what happened.
Prattville (9-8) lost for the third straight time and has just two points in those three games. Overall, the Lions lost at the start of the year to Vestavia Hills 6-2 but only scored a run (four times) or were shut out (three times) in all other losses, leaving pitchers like Jarman with no room for error.
"At some point hitters have to take responsibility a little bit more," Pittman said, "and we have to do a better job in situations where we're not swinging on pitches that aren't hitting."
Despite the loss, Prattville can fight their way into the championship bracket with a victory over Charles Henderson on Saturday morning. Central-Phenix City and Brewbaker Tech picked up a pair of wins on Friday and will await placement in the 12-team Gold Bracket on Saturday midday.
The 7A Red Devils beat Catholic 6-0 and Alabama Christian 13-1 to take top spot in Group C and will be joined by the winner of Saturday's Catholic-ACA game. Brew Tech rallied to beat Brantley 7-5, then beat Spring Garden 16-0 to take top spot in Pool B and will be joined by the winner of Saturday's Brantley-Spring Garden match.
The remaining four pools will be determined by Saturday matches at 9:00 a.m. and 10:30 a.m. before the top two teams from each pool are placed in the Gold Bracket. The remaining eight teams will be placed in the Silver Bracket. Both brackets are in a knockout format that begins at noon, with the Silver Bracket Championship scheduled for 4:30 p.m. and the Gold Bracket Championship scheduled for 6:00 p.m.
CAF Alex Wilcox
Memorial Softball Tournament
Lagoon Park Softball Complex
FRIDAY RESULTS
Saraland 3, Prattville 1
Brew Tech 7, Brantley 5
Central-PC 6, Catholic 0
Luverne 10, Andalusia 5
Beauregard 12, Valley 3
Op 17, Highland Home 0
Charles Henderson 19, Jemison 4
Brewery 16, Spring Garden 0
Central-PC 13, Alabama Christian 1
Andalusia 3, Tuscaloosa County 2
Spanish Fort 3, Marbury 1
Austin 2, Op 0
SATURDAY
Jemison vs. Saraland, 9 a.m.
Brantley vs. Spring Garden, 9 a.m.
Catholic vs. ACA, 9 a.m.
Tuscaloosa County vs. Luverne, 9 a.m.
Beauregard vs. Marbury, 9 a.m.
Prattville vs. Charles Henderson, 10:30 a.m.
Austin vs. Highland Home, 10:30 a.m.
Spanish fort versus valley, 10:30 a.m.
Gold Bracket quarter-finals, noon, 1:30 p.m., 3 p.m.
Silver Bracket quarter-finals, noon, 1:30 p.m.
Silver Bracket semi-finals, 3 p.m.
Silver Bracket Final, 4:30 p.m.
Gold Bracket Semi-Finals, 4:30 p.m.
Gold Slice Final, 6 p.m.