Robert Pattinson's 5 Best Performances (That Aren't Batman)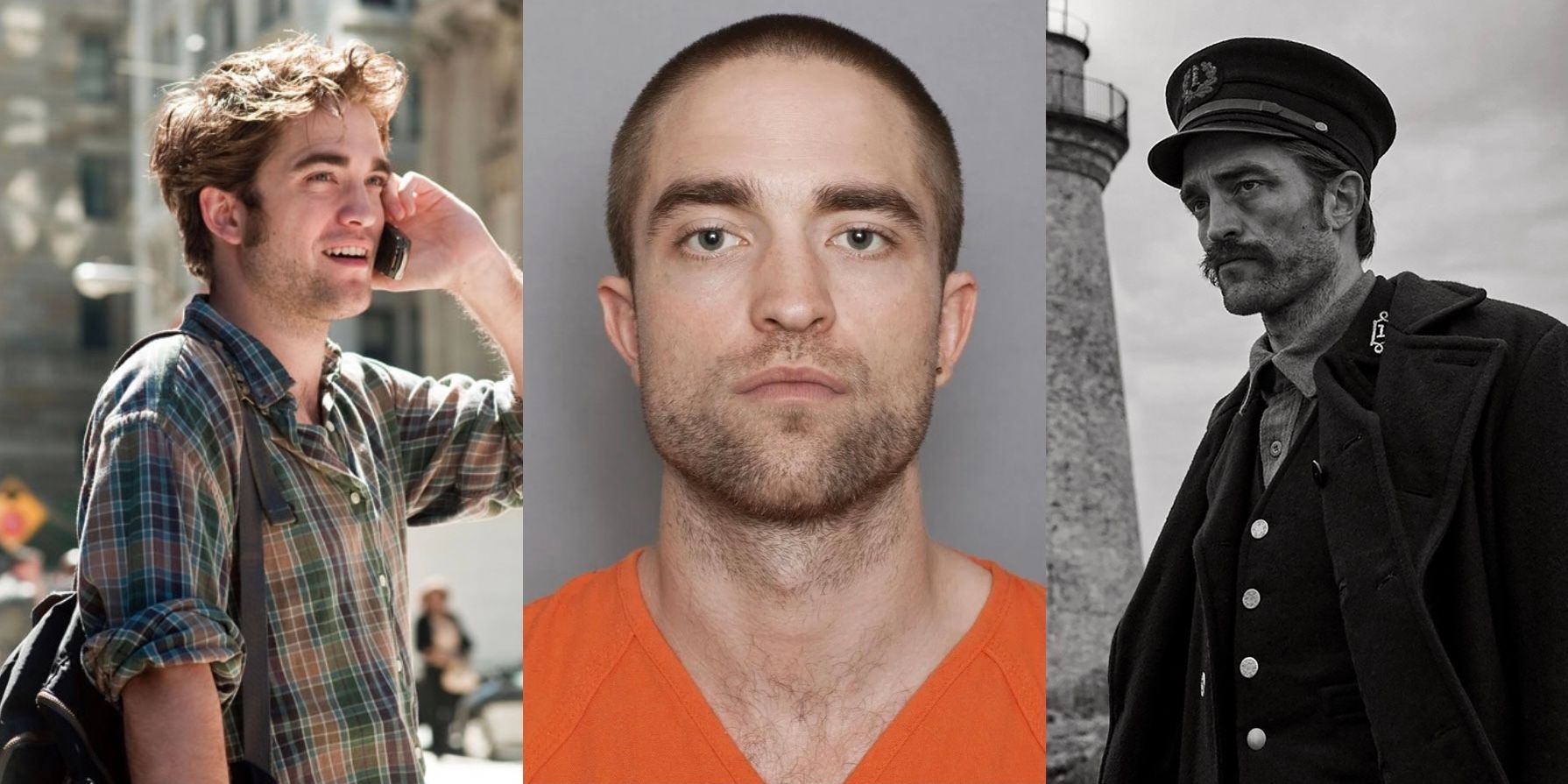 Over the years, Robert Pattinson has proven himself to be one of the most fascinating actors working in Hollywood. From its humble beginnings in Harry Potter and the Goblet of Fire to tween stardom in its own right The Twilight Sagahe now plays in Matt Reeves' latest cover of "Caped Crusader", The Batman.
RELATED: 5 Movies To Watch If You Liked Batman
Before The Batman, Pattinson quietly established himself as a chameleon in the film world, eschewing mainstream entertainment to take on roles that positively challenged — and changed — his reputation as an actor. Pattinson's refusal to be typecast into one type of role allowed him to pursue a series of unpredictable choices in a range of compelling projects.
5

'The King' turned Pattinson into an antagonist
Directed by David Michod, The king tells the legend of Henry V "Hal", Prince of Wales (Timothée Chalamet), who encounters deception and betrayal following a war left behind by his late father, Henry IV (Ben Mendelsohn).
RELATED: 6 Movies That Don't Forget To Be Smart
Pattinson plays the deliciously detestable "Dauphin de France," experimenting with a surprisingly well-realized Parisian accent to portray a scene-stealing, power-hungry, and arrogant French prince whose overt, lyrical temper makes him one of the The kingthe most entertaining elements. Pattinson serves up levity to an otherwise serious period piece, putting his own twist on the Dauphin character with a performance that manages to feel both ominous and hilarious at the same time.
4

'The devil all the time' made Pattinson a preacher
Directed by Antonio Campos, the devil all the time follows the story of Arvin Russel (Tom Holland), a young man dedicated to protecting his family in a town full of petulant and prodigious people. Pattinson plays preacher Preston Teagarden – a charismatic, licentious, and morally corrupt minister whose story intertwines with Arvin's following a traumatic event.
Soaked in blood, dirt, holy water and tears, the devil all the time is relentless in its portrayal of despondency, capturing a devilishly gripping and violent revenge story set against the backdrop of rural America. Raised by the outstanding performance of an ensemble cast, the devil all the time cooks up a thrilling expose of a troubling side of history that is too often sanitized for public consumption.
3

'Remember Me' puts Pattinson on the map
Directed by Allen Coulter, Remember me follows Pattinson as Tyler, a young man whose relationship with his father (Pierce Brosnan) becomes strained after a personal tragedy. Tyler meets Ally (Emilie de Ravin), whose strength and wit begin to heal him until secrets that threaten their romance begin to emerge.
Pattinson plays a reckless mass of angst and anger, delivering a powerful performance that acquits itself well enough to suggest a career beyond his brooding, bloodsucking days of Dusk. Remember me is the movie that opened up more opportunities for Pattinson as an actor. His magnetic work is backed by a great cast in a film that harbors a dark tone with flimsy touches of romance.
2

'The Lighthouse' leads with a powerful performance from Pattinson
Directed by Robert Eggers, Lighthouse directs a contemporary version of Edgar Allan Poe's unfinished story "The Light-House," which tells the story of two lighthouse keepers, Ephraim Winslow (Pattinson) and Thomas Wake (Willam Dafoe), who together sink into the madness after a storm washed them ashore a remote and mysterious island in New England in the 1890s.
RELATED: 5 Scary Psychological Thrillers From The 2010s
Lighthouse fuses elements of psychological cinema with the survival/horror genre to create a compelling character study that offers a dark, esoteric, and mind-bending journey to the edge of delirium. Dafoe and Pattinson strike a perfect tonal balance, bound together by Egger's expertly rendered atmospheres that envelop the film like fog rolling onto the shore. Accentuated by levels of anxiety and terror worthy of Hitchcock, Lighthouse is a chilling masterpiece that demands immediate rereading to unpack and decipher its unsettling and unforgettable performances.
1

'Good Time' bursts with energy from Pattinson's fearless performance
Directed by the Safdie Brothers, Good time stars Pattinson as bank robber Connie Nikas, who ventures to free her brother, Nick (played by co-director, Benny Safdie), who has difficulty bending, from jail, while avoiding his own capture in the dark, gloomy streets of New York. dangerous criminal underbelly.
Anchored by a career-best performance from Pattinson, whose "Connie" in Manson's eyes manipulates and hypnotizes everyone in her path (including the audience), Good time mixes brilliant cinematography with frenetic editing and a heart-pounding score to create a chaotic, wildly inventive and fatigue-defying affair. Its rave-like aesthetic and documentary-style filming feel like a throwback to the late 60s and 70s, evoking some of cinema's best crime thrillers, such as dog afternoon, The French Connectionand average streets. Trapping its characters in a world devoid of empathy, Good time charts an intoxicating and hypnotic procedural from start to finish, cementing itself in filmmaking as an essential piece of contemporary cinema.
10 Best Movies Featuring The Batman Cast
Read more
About the Author