Robertsdale and Silverhill approve school tax committees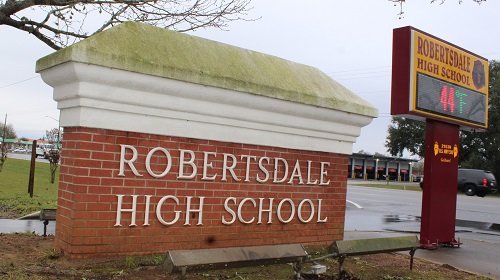 By John Underwood / [email protected]
ROBERTSDALE, Alabama – The next steps towards a referendum vote on a special $ 3 million ad velorem tax reserved for the Central Baldwin Feeder model were taken on Monday, May 17 with the approval of committee members in Robertsdale and Silverhill.
On May 3, the two councils approved resolutions for the 3 mil tax. Loxley City Council approved the resolution at a special meeting on Monday, May 24. The council passed a measure backing the tax at its May 10 meeting, but will still need to approve a resolution, officials said.
Loxley City Council also approved two additional members for the Central Baldwin Education Committee at the May 24 meeting, Chris Kerby and Jessica Thornton. A third committee member will be based on the recommendation of Rosinton School principal Andy Benton, Loxley Mayor Richard Teal said, and will likely be voted on at the regular council meeting on June 14.
At its May 17 meeting, the Robertsdale board approved the nominations of Brenda Pierce, Stephanie Kroll and Jeff Copeland for the ad valorem school district special taxation committee.
Silverhill City Council approved the appointments of Carl Johnson, Paige Townley and Cindy Schulze at their regular meeting held on May 17.
The Central Baldwin Education Foundation is collecting signatures on a petition until June 8, said Chris Kerby, a Loxley businessman representing the CBEF. The petition, which requires a minimum of 200 signatures, will be presented to the Baldwin County Commission to be officially placed on the public record, after which the Commission will set a date for the referendum vote.
The tax is similar to those adopted in 2019 by the towns of Fairhope and Spanish Fort. If passed, it will generate 3 mills and operate for the next eight years, which would coincide with the timing of the renewal of the Spanish tax on the fort. The Fairhope tax has been approved for 30 years.
According to information provided by the group, a property tax of 1 mil is equivalent to 0.01% (.0001) of the estimated land value, or 6% of the estimated value of agricultural land. Seniors would be exempt from the tax.
The tax is expected to generate $ 700,000 to $ 750,000 per year to spend on improving education and capital, staff and extracurricular activities at Silverhill Elementary, Loxley Elementary, Elsanor Elementary, Rosinton Elementary, Robertsdale Elementary, Central Baldwin Middle schools. and Robertsdale High.
The improvements would include providing additional education opportunities, programs and facilities for Central Baldwin students, Kerby said.
On May 10, the Robertsdale council approved the installation of a Blessed to Blessings box near the Sam Green softball complex in Garrett Park.
Sam Green's granddaughter, Katie Green, has proposed the measure to place the box in honor of Green's daughter, Debbie Kesling, who recently died of cancer.
"She touched so many lives in this community and we just wanted to do something to give back that would honor her memory," Green said. "I just think it would be appropriate to be able to do it near a place where his father, my grandfather, was honored."
The three-by-three-foot boxes are designed to hold non-perishable foods donated by local residents.
"We want the boxes to be away from places where people can feel free to come and donate and receive donations anonymously," said organization founder Lori Keelin.
There are now around 40 clubs, mostly in Baldwin County, but the group has recently expanded to neighboring areas.
"It's just amazing how this just took off," Keelin said. "I will continue to do this as long as there is a need."
There are currently two other clubs in the Robertsdale area, Keelin said, one at the RAC Fitness Center and one at Robertsdale United Methodist Church.
Kesling's daughter, Medea Abrego, and her two grandchildren were also present at the meeting.
Robertsdale Council also voted for:
At its May 17 meeting, Silverhill Council also voted: