Roger Shultz Brings Humor and Love to Turner by Hosting Golf Tournament | Sports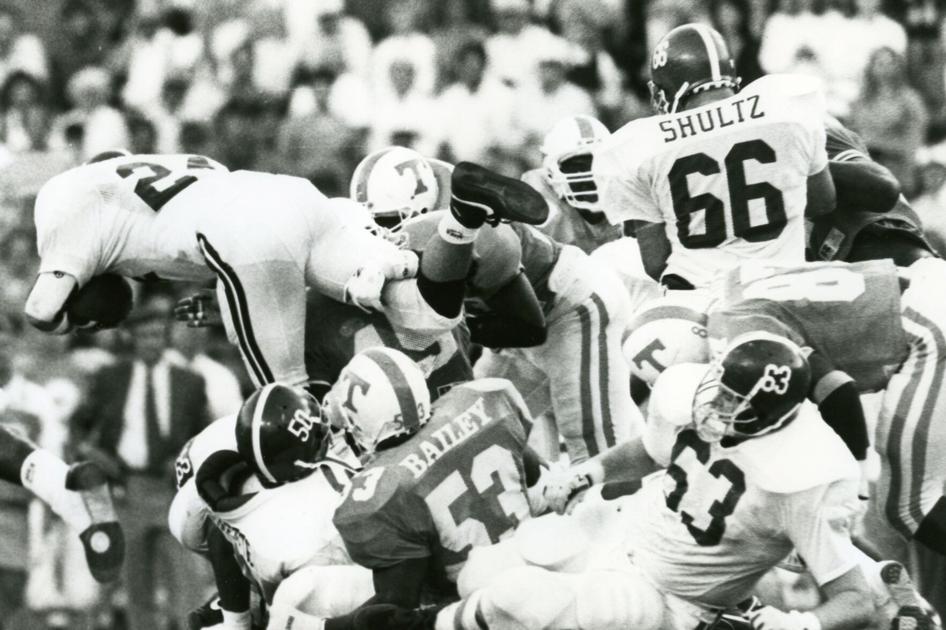 Roger Shultz will bring his sense of humor with him to the Kevin Turner Golf Tournament.
The former University of Alabama center, which has become a sports radio host, college administrator and popular component of "The Biggest Loser" has a more low-key role in the Mobile area these days, but that doesn't mean he can't throw out a zinger or two.
Shultz recalls teaming up with Turner in 1999 at the Prattville Country Club for the annual golf tournament "and then wondering why they couldn't call me since." He will be the guest host this time around, serving as emcee after Turner died in 2016 from chronic traumatic encephalopathy, or CTE.
Shultz will be the seventh guest host, following in the footsteps of Gary Hollingsworth (2015), The Turner Family (2016), Siran Stacy (2017), Antonio Langham (with Andrew Zow in 2018), Sherman Williams (2019) and Martin Houston (2020 ).
Each of those guest hosts brought a love for Turner as well as a desire to promote the tournament, but Shultz can be a tough act to follow.
He was a highly recruited offensive guard from Peachtree High in the Atlanta area who was selected for the Georgia-Florida All-Star Game and was drafted in Alabama by then-coach Ray Perkins.
"Billy Ray was a high-profile rookie and was at (nearby) Dunwoody," Shultz said. "I think it was like, you can come see Billy at 10:30 am and the coach would come in at 9:45 am and say, 'I'm just going to jump here at Peachtree.' I think that's how it went, they must have killed time before they had to see Billy Ray and they just started to like me.
"I remember going to Billy Ray's first game in his senior year and Coach Perkins was there. He was in the concession line and I'm behind him. I'm not sure if he has seen me there before or not, but maybe I did something awesome in this franchise line that he loved.
Shultz wore a red shirt that first year under Perkins, the first of three head coaches he would meet in Alabama. In addition to Bill Curry and Gene Stallings, Shultz had to play under four offensive coordinators – George Henshaw, Rip Scherer, Homer Smith and Mal Moore – and, according to his tally, five offensive line coaches.
"It's a lot, when you think about it," he said. "But it was an opportunity for me to meet a lot of people."
The transition that saw him meet a lot of different people also added to his resilience as he learned to adapt to the different whims of new coaches.
"The first transition from Coach Perkins to Coach Curry, I really didn't prove myself," he said. "I'm just a freshman in a red shirt on the Boy Scout team. They won't even let me have a real bullet, I slam a Nerf bullet. I am at the bottom of the totem pole and now we are all equal. Coach Curry doesn't know much about any of us.
"Then you go from that to a three year old and you get a new coach. You think over time you get a little break from being so intense, but now Coach Stallings has come in and you have to do your. proof to him.You want that new trainer to think you're that guy.
Schultz's zest for life often got him in trouble. Stallings weren't as amused as the rest of the world when his senior center proclaimed that "we should pay property taxes on Neyland Stadium because we own it" after Alabama's unlikely victory over the Volunteers in 1990 gave Shultz a 5-0 record against the Vols.
Stallings were also not amused a few months earlier when Shultz stayed out late the night before the A-Day game, knowing that a fifth-year senior who was an honorable mention in the All-America selection the year before was not going to play in a spring game.
"The coach put me on for the whole game," Shultz recalls. "I don't know if he's testing me or what, but I failed. I thought I was going to sit on the sidelines, take pictures and sign autographs. I was about to die. But I ended up winning the Dwight Stevenson Award "as the game's most valuable lineman.
He tried his hand in training for some time, as a graduate assistant to the Stallings staff in 1991 and 1992, winning a national championship ring in the process, as well as stints as a line coach. offensive to Sidney Lanier in 1999 and 2000, to Baldwin County in 2010 and the Spanish Fort in 2011.
"I've always enjoyed coaching," said Shultz. "I coached at Lanier in 1999 and 2000, I coached at Spanish Fort in 2011 and Baldwin County in 2010. At the time, I could have gone into pharmaceutical sales and earned more. silver. All the coaches I admired told me to go do something else. Then I thought about all the coaching changes I went through (in Alabama) and I said, "Hey, they move around a lot. I don't want to move, I want to start a family. If I could go back I would go back and do it. Sometimes I thought too much.
Instead, he entered the administrative side of athletics, working at Troy University and later Jacksonville State, learning the administrative work he now uses every December with the Camellia Bowl.
"I host the team and the production at the stadium," said Shultz. "Everything that is put on the video panels and the script for the sound guy other than the live action. I oversaw this in Troy and Jacksonville State.
For the past five years, he has worked for Republic Services, a waste management service and recycling center while watching over his son Ivan, an offensive lineman at St. Paul's Episcopal Church who earned a scholarship from Troy University. Over the past 25 years, many people in the River area have come to know him through his roles as a radio analyst for Troy University and Huntingdon College and as a sports radio host for various media in across the state, including his own Sunday show "In the Trenches" with former Auburn quarterback Stan White.
He gave that up seven years ago, but "I still touch it and fill it in every now and then," he said. He stepped away from radio as some of the roles he embraced – like a Sunday show replaying yesterday's Alabama and Auburn games – were gaining popularity.
"I had to do it when I needed to stir things up," he said. "When everything's going well it's easy to talk about it but when it's bad it's really easy to talk about it. I mean, you can't criticize (Nick) Saban. You can, but no one will believe you. Maybe that's why I stopped the antenna.
It's a more moderate life these days – although his outspoken personality promises to be a hit with golfers – for a guy who found a new following after he and his former teammate Trent Patterson took part in "The Biggest Loser "in 2008, a reality TV show that follows contestants as they try to lose the most weight. Although the show is no longer seen in the United States, some variations have found their way to nearly 40 foreign countries, making a Shultz an international success to this day.
"It's amazing that people still remember the show," he said. "What's interesting is that they've sold the rights and they'll be showing it in Germany or the Philippines and I'll be getting Facebook messages from people who were inspired by my participation on the show."
Shultz will be in Prattville on June 14 for the 24th Annual Kevin Turner Golf Tournament at the Robert Trent Jones Golf Trail on Capitol Hill. Proceeds from the tournament help fund the Coach A Child campaign which provides financial assistance to make YMCA services accessible to all people, regardless of their inability to pay.
A record 69 teams have registered to participate, but there are still places available to participate in the tournament. Lunch will be served at 11 a.m., before the shotgun leaves at 1 p.m. To register your team, contact Keith Cantrell at (334) 358-9622 or email him at [email protected]