Smiley: They were warming up for NASCAR | Smiley anders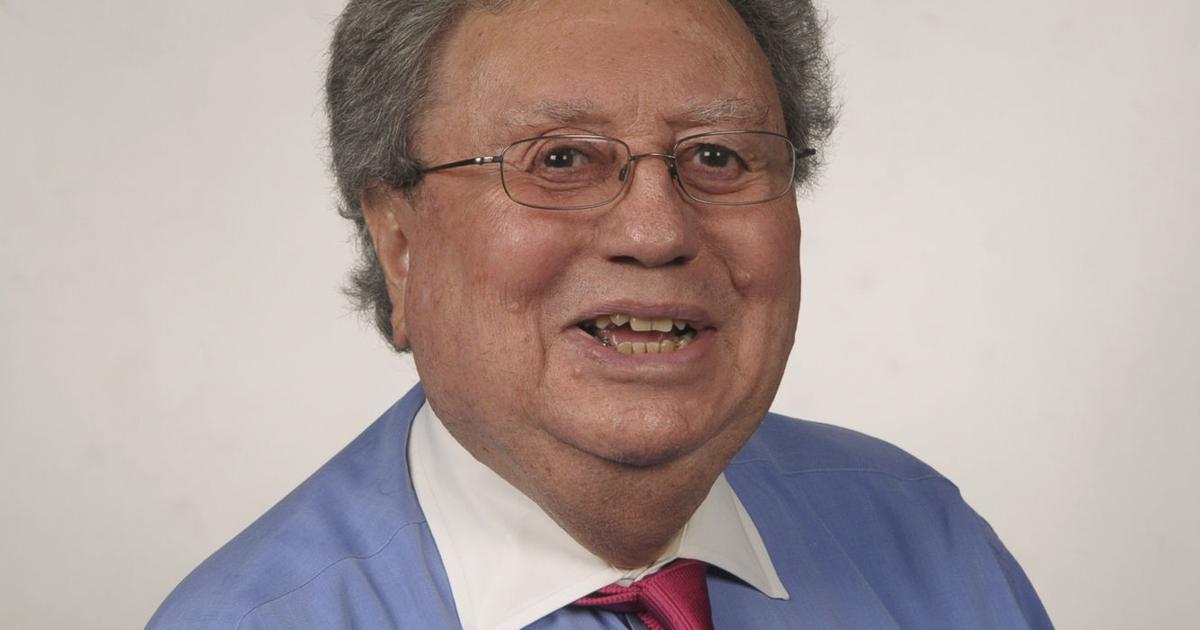 The best story of 2022 so far, from Donald Landaiche, Donaldsonville:
"Sister Frances (Aunt Bitty) was a very special member of our family, the only one at the time to graduate from college (Louisiana Normal in Natchitoches).
"She became a Daughter of Charity, spending many years teaching in Perryville, Missouri. She retired around 70, spending her retirement years at the Motherhouse in Normandy, Missouri, working in the library.
"She had a special friend, Sister Mary Petrarchec, the same age as Aunt Bitty. At around 90 years old, they were both given wheelchairs as it became very difficult for them to walk.
"When they reached their 98th birthday, it became more and more difficult for them to manage the wheelchairs. Mother Superior decided to bless each of them with a wonderful electric wheelchair.
"Unfortunately, after a week of owning motorized chairs, the Mother Superior had to remove their beautiful chairs, as they were caught running down the hall. Back to the horrible wheelchairs!
"They both lived to the ripe old age of 101.
"Unfortunately, I never knew who won the race."
Maybe white uniforms?
Some cooking tips from Ricky Sizeler of Slidell:
"After reading someone's suggestion to the new LSU coach not to eat donuts while wearing dark clothing, I remembered my debut as a sheriff's officer with Jefferson Parish.
"As a recruit, eating donuts for the first time in uniform, I was instructed by a seasoned officer on the intricacies of how to eat them without having powdered sugar all over you.
"# 1:" Always breathe in while bringing the donut to your mouth. If you breathe out, you're just going to blow the stuff out on you. "
"# 2:" Never eat them when you are sitting in the patrol car. ""
Christmas spirit (s)
"I grew up in New Orleans," says Pat R. James of Baton Rouge, "and on garbage collection day near Christmas my father, Lt. Col. RB Rordam, would meet the truck at the dawn.
"He handed out a fifth of whiskey to the driver and to each worker. His explanation: 'These guys work so hard, and some of them served with me in the Louisiana National Guard.' "
Northern invasion
"My wife and I recently moved from Baton Rouge to St. Petersburg, Florida to be close to our children and grandchildren.
"We've moved south, but it looks like we've moved north, because of all the 'snowbirds' here."
Which reminds me
Years ago Lady K and I visited her mother and stepfather, who had left Minnesota to spend the winter in a condo in Orange Beach, Alabama.
I was made aware of the snowbird phenomenon when we saw a note posted in the apartment elevator reminding guests of the upcoming bratwurst dinner.
I thought to myself, "Toto, we're not in Alabama anymore!"
Special Persons Department
Rosetta Boudreaux, of Morgan City, celebrated her 95th birthday on December 20. She was the first member of her family to graduate from college and graduated from LSU in 1946.
Carol Gautreau, of Gonzales, celebrated her 90th birthday on Wednesday, December 29. He is a WWII veteran, former owner of Thomas Marine and host of the infamous "Tuesday Night Supper".
Roy and Katherine Mouch, from Addis, celebrated their 69th birthday on December 20.
Lorraine Cambre Gerald and Gaston Gerald, of Greenwell Springs, celebrated their 68th wedding anniversary on Sunday January 2.
Ardie and Charlie Froehlich, of Picayune, Mississippi, celebrated their 61st birthday on Saturday, Jan. 1.
Randy and Lois McDaniel, of Opelousas, celebrated their 50th birthday on December 18. They are retired teachers from St. Landry Parish Public School.
Gus and Diane Clark, of Houston, Mississippi, celebrated their 50th wedding anniversary on December 27.
Life is a party
Rick Marshall, from Baton Rouge, offers this philosophical reflection:
"Thinking back to my youth and all that I have tried, succeeded and survived, I think of the term 'salad days'.
"I have a lot of young friends who are enjoying this class right now, and my advice is always, 'Save room for dessert.' "
Write Smiley to [email protected] He can also be contacted by mail at PO Box 588, Baton Rouge, LA 70821. Follow Smiley Anders on Twitter, @SmileyAndersAdv.