Veta Percy | Obituaries | colemantoday.com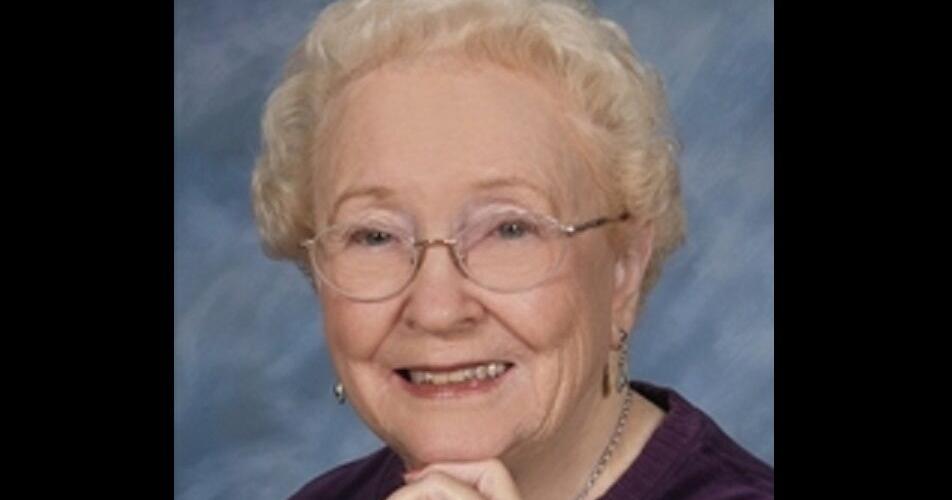 Veta was born on April 17, 1927, the second of nine children born to Vi Era Collier Watson and Jimmie Daniel (Jim) Watson of Coleman County, Texas. She spent her first twelve years on a dairy farm in Junction, Coleman County. The farm had no electricity or indoor plumbing. At age twelve, his family moved to a new dairy farm at Loss Creek in Coleman County. She attended Junction School and graduated from Coleman High School in 1944. She enrolled at North Texas State Teachers College where she earned a degree in education and earned the nickname "Vickie". Vickie began teaching high school in Grand Prairie, Texas, and remained there for two years before moving to teach high school in the Midland, Texas school district. While living in Midland, Vickie met Calvin Percy who became her husband on December 23, 1950. They remained married until his death in 2017.
In 1952, Vickie left Midland and returned to Coleman with her three-week-old son and lived there while Calvin served in the Navy. When Calvin's service in the navy ended, the family returned to Midland where they lived for seventeen years. Vickie became very active in the First Methodist Church by becoming a member of the WSCS and a longtime Sunday School teacher. One of his most treasured memories from that time was the realization that the future Laura Bush had been one of his fifth-grade students. In addition to their firstborn – Richard, two more sons, Phillip and David, were added to the family. Additionally, during this time, Vickie continued to teach English and Spanish at public schools in Midland.
In 1971, Vickie and her family were moved by Exxon to New Orleans where she became even more active in the church, serving as a teacher, UMW leader, and board member of the Aurora United Methodist Church. She loved living in New Orleans and was always happy when out-of-town visitors came to show them the old plantations on the river and other New Orleans sites.
In 1986, Calvin retired from Exxon and they moved to Georgetown, Texas, where Vickie continued her church service and also volunteered at the Georgetown Hospital Auxiliary, serving 3,000 hours. over a period of twenty years. She also volunteered many hours at the Georgetown Visitors Center. In her retirement years, she was very fond of traveling, and she and Calvin visited some twenty-five countries. One of the highlights of her travels may have occurred on a Caribbean cruise when she won a jitterbug contest, dancing with Sha Na Na's Bowser in front of an audience of 400 people. Vickie was a good mother to her three sons and made a happy and secure life. house for them. Throughout her life, she remained very close to her siblings and their families.
Vickie is predeceased by her parents Jimmie Daniel and Vi Era Watson of Coleman Texas, her brother David A. Watson and her sisters Welma Jean Watson, Patty Finch and Ruth Wilson.
She is survived by her sisters Grace Crum of Kyle, Texas, Carolyn Dix of Westworth Village, Texas, and Marguerite Daugherty of Redmond, Oregon, and by one brother, Collier Watson of Coleman, Texas. Vickie is also survived by three sons, Richard Percy of Georgetown, Texas, Phillip Percy and his wife Susan of Spanish Fort, Alabama, and David Percy and his wife Julie of Wichita Falls, Texas; and by his grandchildren Katherine Braver and her husband Jake of Pine Plains, New York, Kristin Percy of Auburn, Maine, Sarah Percy of Waco, Texas, and Michael Percy and his wife Elizabeth of Spokane, Washington. She also leaves to mourn several nieces and nephews.
A private family service at the cemetery will be held Saturday, March 19 at 11:30 a.m., followed by a memorial service at 1:00 p.m. in the chapel at Ramsey Funeral Home. A reception will be held from 2:00 p.m. to 4:00 p.m. after the memorial service. www.ramseyfuneral.com/obituary/veta-percy